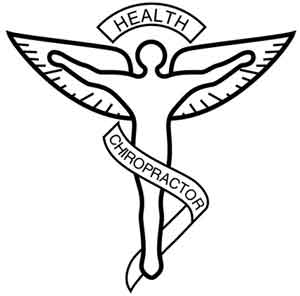 I became interested in chiropractic after having a chiropractor help me get rid of the daily headaches I was experiencing after an automobile accident. While under care I realized that, not only did my headaches go away, but that I was feeling better than I had for a long time. I was so impressed with my experience that I then went to work for that chiropractor. During the time I worked in his office, I was able to watch the difference chiropractic made for so many of his patients. My attitude about health changed during that time, as did my career path. Thanks to that chiropractor and my time working in his office, I soon made the decision to become a chiropractor myself.
In January of 1995, I completed the Doctor of Chiropractic degree and graduated from Parker College of Chiropractic in Dallas, Texas. From there it was a move to Ohio, getting married to John, and the start of the fantastic practice we now share. I am amazed at how far we have come and very proud to have developed a family-oriented practice that has not wavered from our original goals of providing exceptional service in a friendly and caring environment.
Chiropractic is not my only passion however; I am also the mother of two children, Gabriel and Ashlyn. It is important for me, as both a chiropractor and a mother, to teach my kids about a healthy lifestyle. That lifestyle is the same one I encourage all my patients to follow; eat healthy, exercise, drink water, and get regular adjustments to keep the body running as efficiently as possible. Following this approach is the healthiest way to truly feel your best. If you are reading this, then you have already taken one step toward feeling better. Now take another step and schedule an appointment so our office has a chance to help you live your active life at its best.
---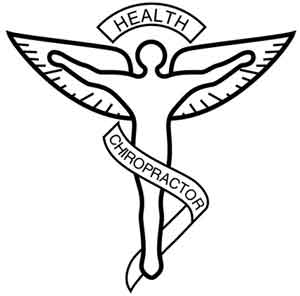 My decision and desire to become a chiropractor was already solidified by the time I was in 6th grade. Like most kids who make a life decision at an early age, I was inspired by members of my family. First there was my older brother whom I saw recover from a crippling fight with Juvenile Rheumatoid Arthritis with the aid and care of the only chiropractor for miles in the small town in which we grew up. My brother's amazing journey from crutches and incapacity to full recovery was nothing short of miraculous and events like that are even more impressive to a young kid who always looked up to his big brother.
My brother's story planted the chiropractic seed, but it was my oldest sister who truly inspired me to make the decision and never question it. Her chiropractic story started in nursing school where she was enrolled and intent on becoming a nurse. Unfortunately at the time, but fortunately for both my future and hers, she was injured in an accident while on a skiing trip during a break from school. Battered, bruised and in pain daily, she was encouraged by a friend to see a husband and wife chiropractic couple for treatment. This couple not only managed to help her recover from her injuries, but inspired a passion for chiropractic so great in her that she promptly dropped out of nursing school, relocated halfway across the country, and started pursuing her new goal of becoming a chiropractor. Her trips home to visit her younger siblings after starting chiropractic school stand out as some of the most exciting of my childhood memories. She was so passionate, so full of enthusiasm, and so determined to blaze a new trail in healthcare that I just knew I wanted to follow in her footsteps someday.
And so I did. After writing a 6th grade essay on "Why I Want to be a Chiropractor When I Grow Up", I went on to graduate high school 4th in my class, graduate with a bachelors degree, double major, and academic awards from the University of Richmond, and then moved to Texas to complete my chiropractic doctorate at Parker College of Chiropractic. Graduating with honors in 1994 from PCC, and engaged to the girl of my dreams, I moved to Ohio to work with my sister at her highly successful chiropractic clinic. Within a year's time of graduation from PCC I was fortunate enough to then be married and together with Lisa start ActiveLife Family Chiropractic. All these years later and I still love what I do everyday!
---